Drs. David and Carla LeClerc are a husband and wife team and have been helping Westford and surrounding communities live healthier lives since 2006. They graduated at Palmer College of Chiropractic in 2005 and are both highly trained Gonstead chiropractors.
---
Chiropractor David LeClerc D.C.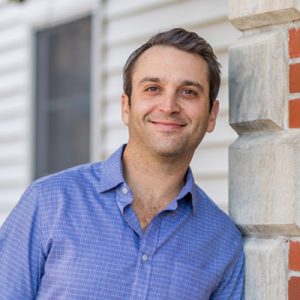 Dr. David is from Tyngsboro, Massachusetts. He attended the University of Connecticut where he played hockey and then attended the University of Massachusetts before deciding to pursue chiropractic. He is an instructor for the Gonstead Methodology Institute where he teaches students and fellow chiropractors the Gonstead technique. When he is not serving patients, Dr. Dave spends a lot of time with his family, loves the beach and continues to play hockey on a regular basis. Dr. Dave's second passion is cooking, whether it's in the kitchen or grilling in the backyard.
---
Chiropractor Carla LeClerc D.C.
Dr. Carla is from Sudbury, Ontario, Canada where she attended Laurentian University and received a Bachelor of Science in Kinesiology. After deciding that chiropractic was the profession for her, Dr. Carla made the long journey to Davenport, Iowa for chiropractic college where she met her future husband, Dave. And the rest is history. She is passionate about nutrition, exercise and educating patients on how to get healthy. She is currently pursuing her Diplomate in Pediatrics and wants to specialize in chiropractic care for children. When Dr. Carla is not playing mom to her son Caleb and daughter Avery, she loves reading a good book, watching movies, working out, going to the beach and eating her husband's wonderful cooking.
She is also certified in Childhood Developmental Disorders through the Carrick Institute of Neurology and The American College of Functional Neurology. She specializes in helping kids with Autism, ADHD, Dyslexia and other neurological disorders function better. For more information….
---
Drs. Dave and Carla are members of the following chiropractic assocations:
Massachusetts Chiropractic Society
Gonstead Clinical Studies Society
International Chiropractic Association
Gonstead Methodolgy Institute
International Chiropractic Pediatric Association
The Gonstead Difference?
Chiropractic care is one of the most popular forms of health care today. Since 1895 this form of healthcare has been helping patients overcome countless health conditions. Our Westford team at Corrective Care Chiropractic specializes in Gonstead Technique, and we had the amazing privilege of training under some of the finest Gonstead doctors in the world. We hope that this article helps you to understand some of the things that chiropractic care can help you with.
It usually surprises people to know that the very first adjustment helped a man get his hearing back. Back pain had very little to do with it. DD Palmer is credited as the man who discovered chiropractic, and he found that adjusting the spine could have an affect on countless areas in the body. You see the same nerves that travel down through your spine also travel out into every part of your body. Problems with your spine, and the discs between the bones in your spine, can have an impact on every square inch of your body.
Our job as chiropractors is to look carefully for areas of nerve pressure. By adjusting the spine in specific areas we are able to remove the swelling and pressure around the nerves, which allows your body to function at its full potential.
We feel that patient education is a vital part of your care. We want to make sure that each of our patients understand where there complaints are coming from, and what it will take to correct them. Our Gonstead background allows us to focus in on the source of your condition. This type of precision is the reason for the outstanding results that we see every week.
Becoming a proficient Gonstead practicioner requires a doctor to go far above and beyond traditional chiropractic training. It truly requires a lifetime commitment of study and application. Our team was blessed to have the opportunity to study under doctor Larry Troxell, one of the greatest masters of this technique, and we continue our study today.
Many people wonder if this type of care can help a condition they have, and the best way to find out is to call our office and schedule a consultation. Our doctors will discuss your condition with you and tell you if you are a good candidate for care.
Today is a great day to get started on a new pathway to health. Doctors David and Carla LeClerc are here to help. Call our team at Corrective Care Chiropractic today.
---
Gayle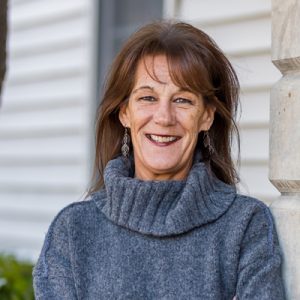 Gayle is one of our Chiropractic Assistant's and our Office manager. Gayle was born in Wilmington, Massachusetts. Gayle loves all things summer - the beach, swimming, fishing, etc. Gayle is one of the friendliest, most compassionate people you will ever meet!
---
Jessica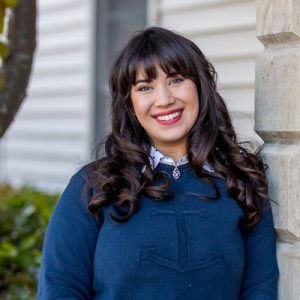 Jessica was born in Louisiana, but grew up in New Hampshire. What she loves more than anything is her dogs, and all dogs in general. Her other passions are cooking, hiking, reading and doing all of the above with her dogs. Jessica will always greet you with her beautiful smile and will put 100% into everything she does.
Monday
7:00am - 11:15am
2:45pm - 6:15pm
---
Tuesday
2:45pm - 5:45pm
---
Wednesday
7:15am - 11:00am
---
Thursday
7:00am - 11:15am
2:45pm - 6:15pm
---
Friday
7:00am - 9:15am
By Appointment
---
Saturday
Closed
---
Sunday
Closed
---